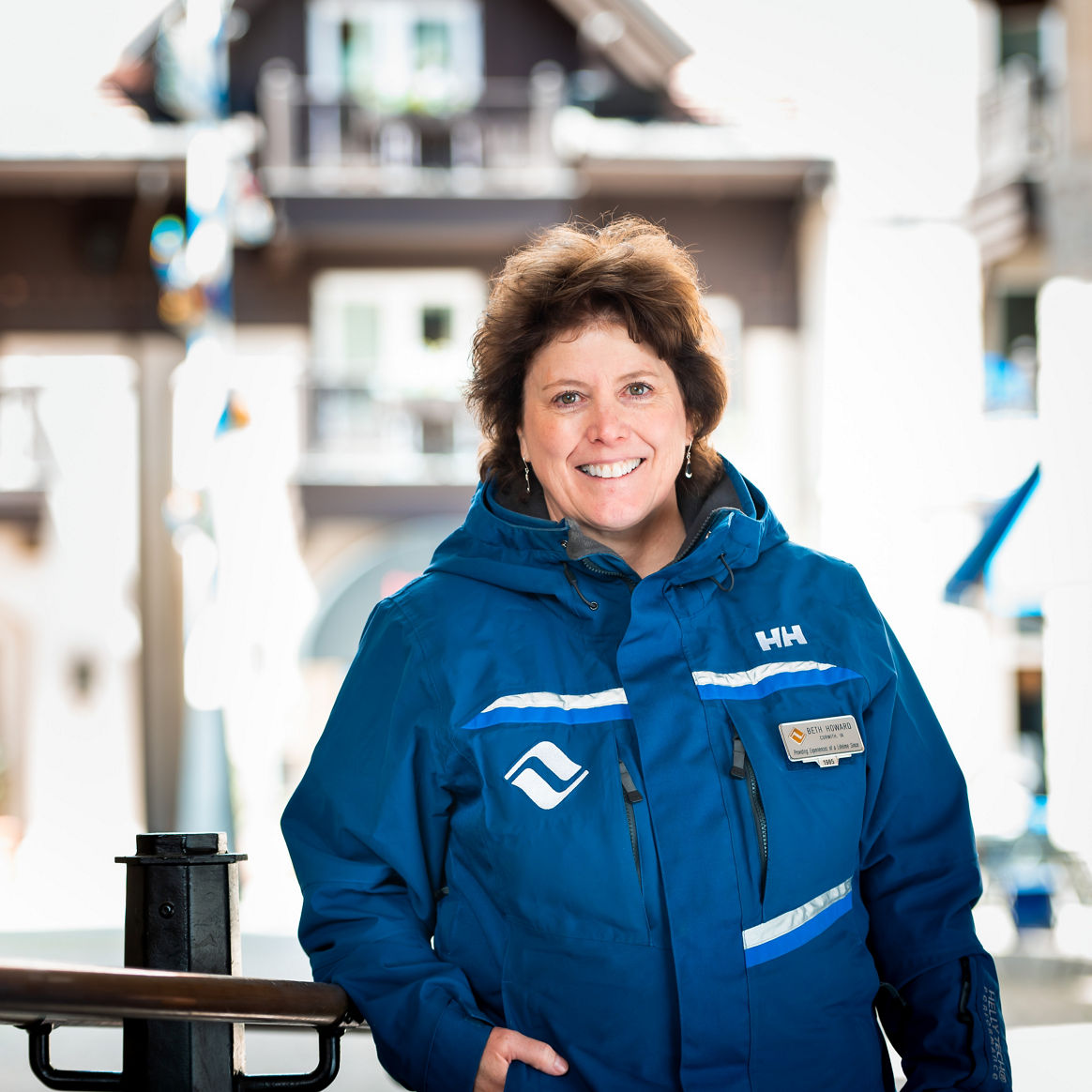 Beth Howard has been the Vice President & Chief Operating Officer of Vail Mountain since 2019. She began her career with Vail Resorts in 1985 as a college intern in the Food & Beverage Division at Beaver Creek Resort, sparking a decades-long career with the company across divisions, resorts and mountain communities. Beth is a graduate from the University of Northern Iowa with a degree in Food and Nutrition in Business.

Beth has spent her entire career in ski area operations, which started by working her way through the ranks of Food & Beverage and Private Clubs. She was Beaver Creek's Food & Beverage Director for 18 years, establishing the resort's culinary reputation as one of the best in the industry and helping found Beaver Creek's signature guest service programs. Some at Beaver Creek Resort still call her 'The Queen of Cookie Time' for her visionary role in creating one of the most beloved experiences in snow sports: Beaver Creek Cookie Time.

In 2009, Beth was promoted to Vice President of Mountain Dining & Clubs for Vail Resorts, leading more than 100 restaurants across the portfolio, and eight private clubs across Eagle County, Colorado. After much success in that role, Beth entered the ranks of ski resort General Management. In 2014, she took the helm as Vice President & General Manager at Northstar Ski Resort in North Lake Tahoe, California. While at Northstar, she brought the small touches to the resort experience and launched a new signature 'Champagne Toast,' called "Tost" at the top of the mountain which continues today as a beloved mountain tradition.

Two years later, in 2016, Beth returned to Colorado as the Vice President & Chief Operating Officer of Beaver Creek Resort – the same resort she interned at 31 years prior as a college senior. She spent three years leading the team at Beaver Creek, and her success led to her appointment as the Vice President & Chief Operating Officer of the company's flagship resort – Vail Mountain – in 2019.

Since arriving to Vail Mountain, Beth has brought her attention to the finer details of resort operations and guest experience to the forefront. No matter how large the resort, Beth's consistency, focus and passion shine through by elevating the guest experience, from signature groomed runs to menu items to new lifts.

Beth has been married to her husband, Rich, for more than two decades. They reside in Edwards, Colo., with their son, Stuart (now in college), their Welsh Terrier named Riva and their Corgi named Lili. They enjoy skiing, golfing, and the beauty of the Vail Valley.

Beth's Favorite Run: As the resort COO, Beth loves so much on Vail Mountain, it's hard to pick a favorite run. But on many mornings, she will take a dawn lap down Vail's signature run Ramshorn to make sure everything is groomed to perfection and the mountain is ready for the day.