The Back Bowls Experience
Bowls

Skiable Acres

Trails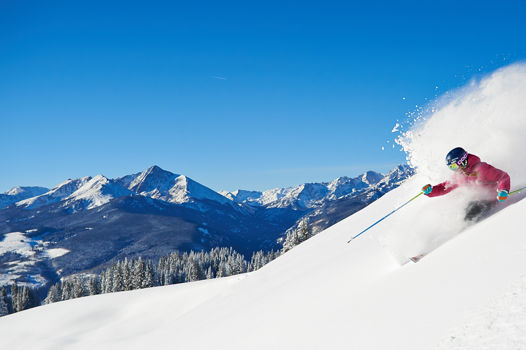 Total Acres: 625 | Chairs #3 & #17
Sun Down Bowl
The sun sets over Sun Down Bowl and this is how it gets its name. Sun Down Bowl boast some of the more complicated and hidden terrain available in the back bowls. Easily accessible from Wildwood Express Lift (#3), Game Creek Express Lift (#7), and Mountaintop Express Lift (#4), Sun Down Bowl is all about exploration and perspective.
Windows
Like much of the terrain in Sun Down Bowl, Windows has a hidden entrance and it pays to know the terrain. After a few minutes of tight turns, Windows opens up to wide open views including Mount of the Holy Cross. Enjoy wide open bowl skiing the rest of way with a mix of trees, cliffs, gullies and numerous features to play in. A true local's favorite.
Never
Continuing on the theme or exploration, Never involves a long traverse across the west face of Sun Down Bowl. Those that make the trek are rewarded with spectacular views of all 7 bowls and less tracked terrain than most trails on Vail Mountain. Never hosts a handful of cliff bands and other natural terrain features, holding itself as another local favorite. Get out there and find your own favorite spot in Sun Down Bowl.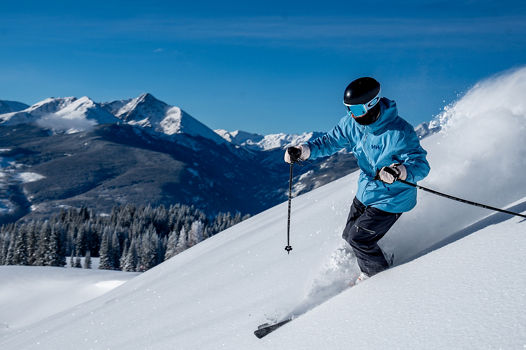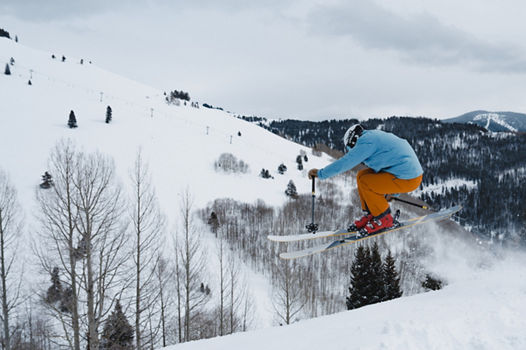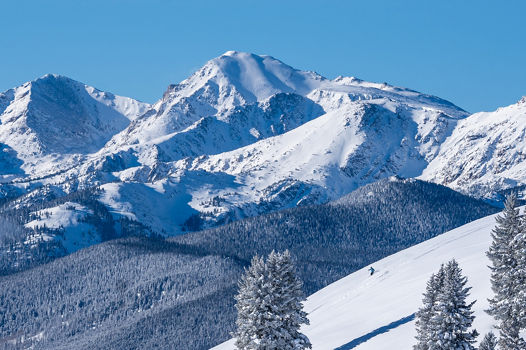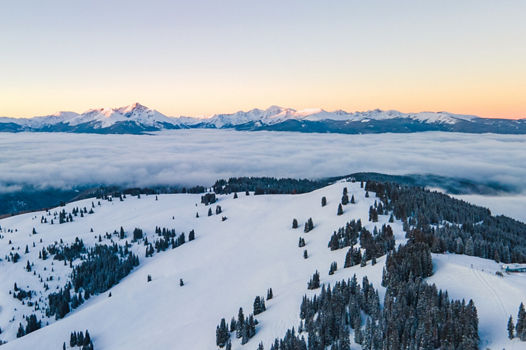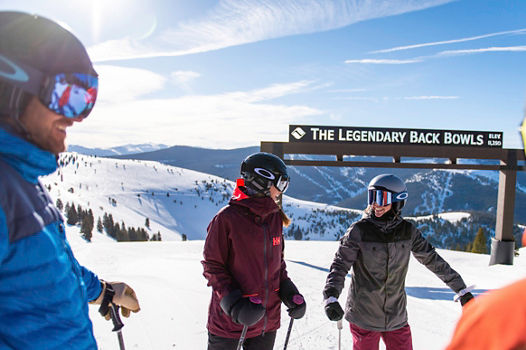 Total Acres: 475.2 | Chairs #5 & #9
Sun Up Bowl
Hiked and skied by the founders, Sun Up Bowl is Vail's iconic first bowl prominently showcasing the famous Back Bowls Corbel.
The Slot
Head through the Back Bowls Corbel to reach the Slot, which serves as a consistent groomed bowl run, with great access to China Bowl, Sun Down Bowl, Tea Cup Bowl and Blue Sky Basin.
Après Vous
Follow the ridgeline between Sun Up and Sun Down Bowls until you reach Après Vous. Enjoy consistent pitch up top and tree skiing down low before reaching Sun Up Catwalk on your way back to High Noon Express Lift (#5) or Sun Down Express Lift (#17). A classic back bowls run with a little bit of everything. After you!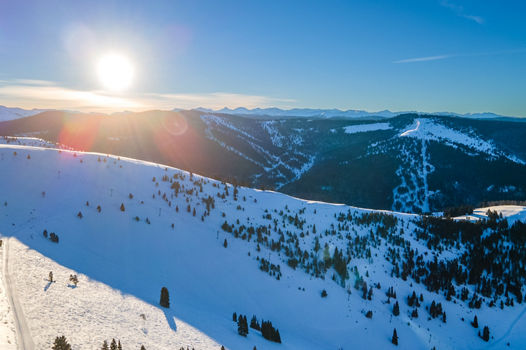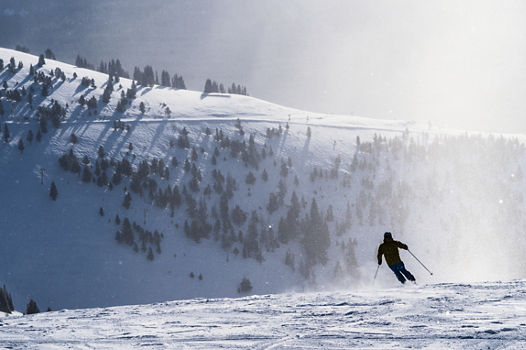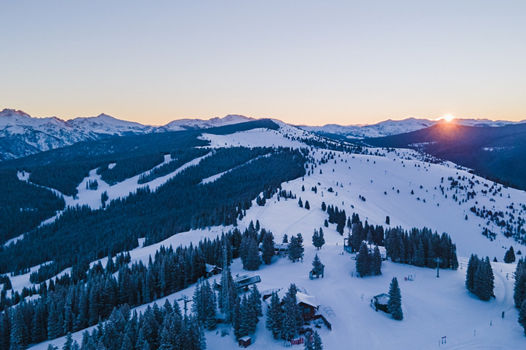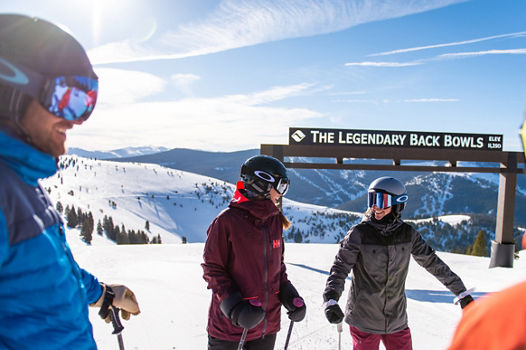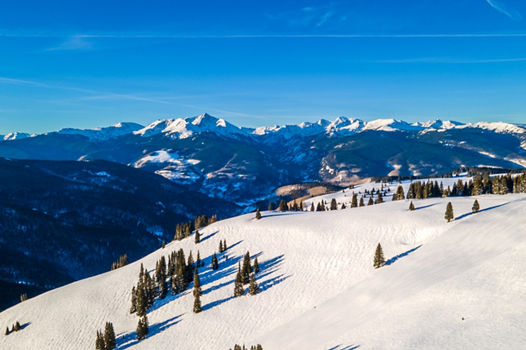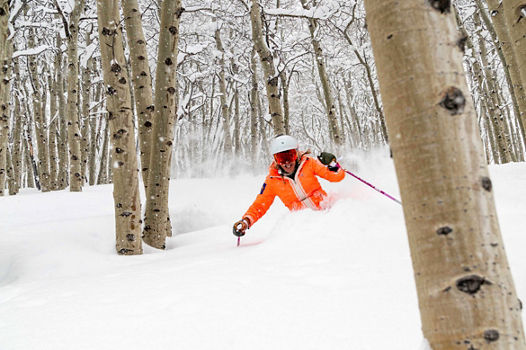 Total Acres: 277 | Chair #36
Tea Cup Bowl
Hidden between Sun Up Bowl and China Bowl, Tea Cup Bowl itself and all the runs within it are named after the Celestial Seasonings Tea Company. Whether you prefer tea or coffee, Tea Cup Bowl offers some of the most overlooked and unique terrain on Vail Mountain, making it a great place to go on a powder day!
Tea Cup Glade
While Vail may not be thought of for its quintessential Colorado aspen tree skiing, Tea Cup Glade would say otherwise. Head down Sleepytime road past Sun Up Bowl to reach this hidden gem filled with tight aspens and several small cliffs to play around on. Tea Cup Glade ends by swinging left to the base of Tea Cup Express Lift (#36) making for a playful traverse to end the run. Be sure to venture with friends through this often forgotten trail.
Morning Thunder
Ride the ridge between Sun Up Bowl and China Bowl until you reach the far side of Tea Cup Bowl and the often undiscovered, Morning Thunder. Morning Thunder usually offers fresh snow, plenty of small and medium features to enjoy, and quick access back to both Tea Cup Express Lift (#36) and Orient Express Lift (#21). Another great spot to claim on a powder day!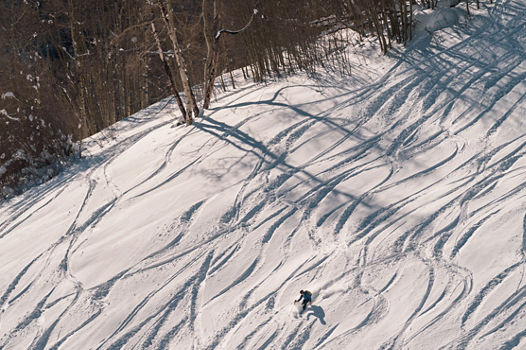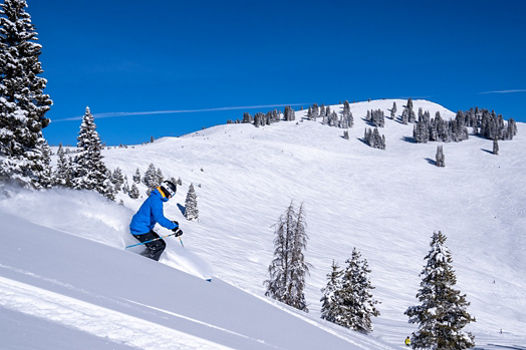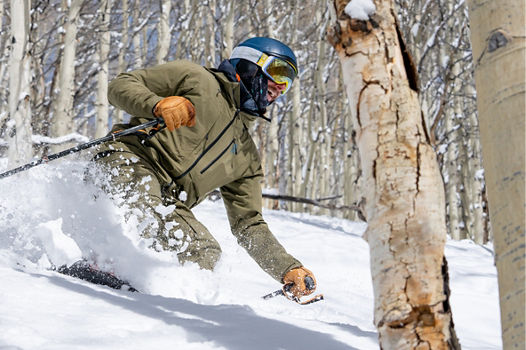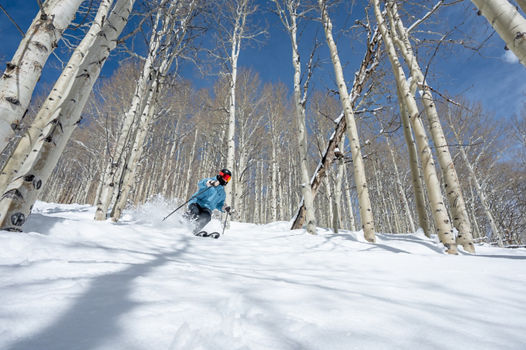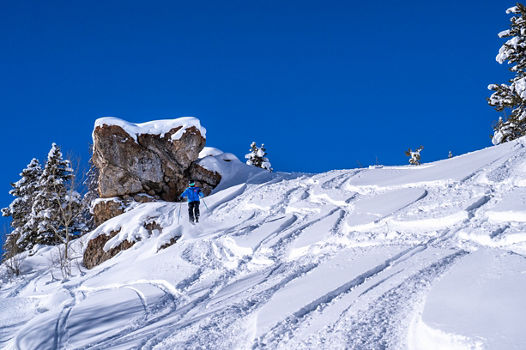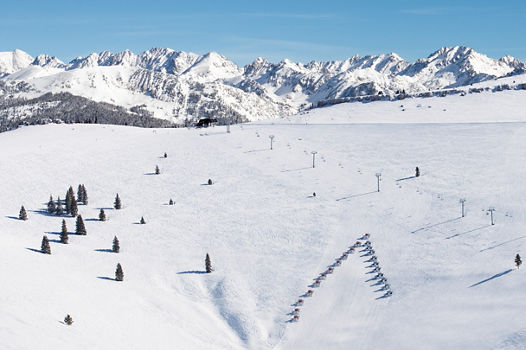 Total Acres: 601.0 | Chairs #21 & #36
China Bowl
Wide open intermediate groomed bowl skiing paired with steep extremes, China Bowl offers some of the most unique terrain to North American in bounds skiing.
Poppyfields East & West
Arguably the most iconic bowl runs in Vail, these two runs offer mellow intermediate terrain with consistent grooming in the back bowls. A great way to introduce an inexperienced skier or rider to bowl skiing, while taking in views of Blue Sky Basin and Mount of the Holy Cross.
Genghis Khan
On the west side of China Bowl expert skiers and riders can enjoy steep wide open pitches, including Genghis Khan. This run features a natural cornice and the ideal pitch for bowl skiing on a powder day. Show off to those riding the lift as you make turns right under Tea Cup Express Lift (#36).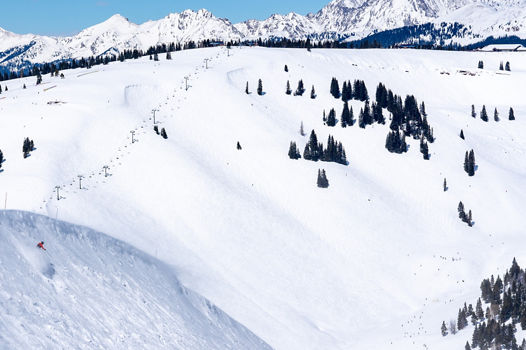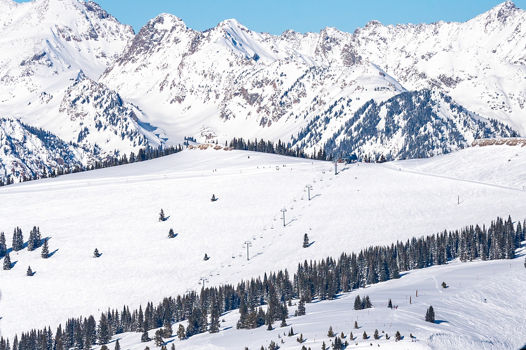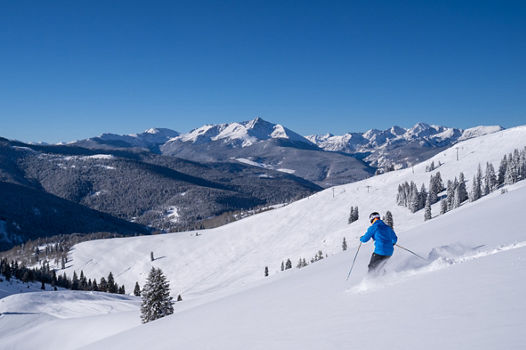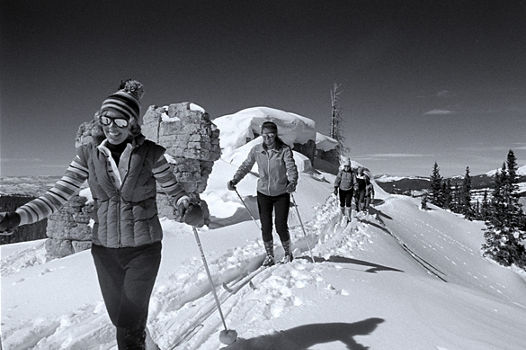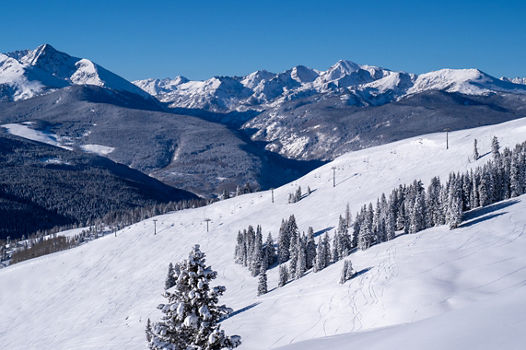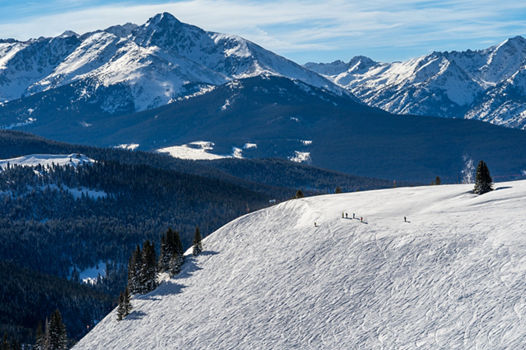 Total Acres: 336 | Chairs #21 & #22
Siberia Bowl
Siberia Bowl offers great variety with low angle open glades paired with large cliffs and steep sustained vertical drops.
Rasputin's Revenge
One of the most complicated runs at Vail Mountain: Rasputin's Revenge is a massive face filled with cliffs, couloirs, cornices and wide-open faces. This local favorite is directly south facing so conditions can be highly variable and change quickly over the course of the day. Dry powder in the morning can quickly change to spring mash potatoes over the course of just a couple of hours. Keep an eye out for Rasputin himself, hidden near the top of the run.
Bolshoi Ballroom
Bolshoi Ballroom offers a taste of Inner & Outer Mongolia Bowl, with wide open low angle glades. Take the Mongolia Platter (#22) to the top to add a few extra hundred feet of vertical to your run.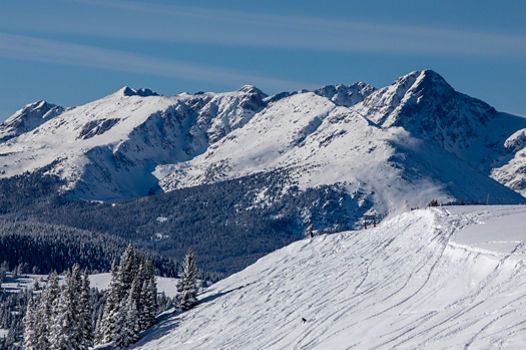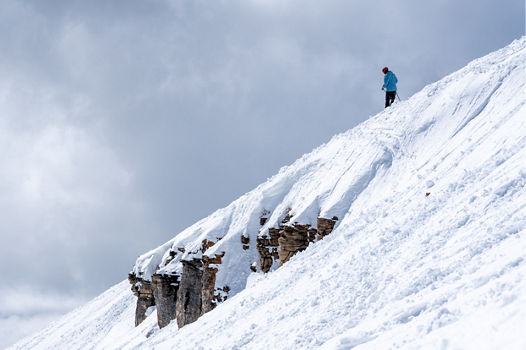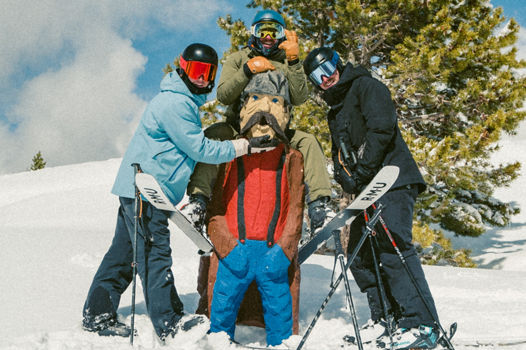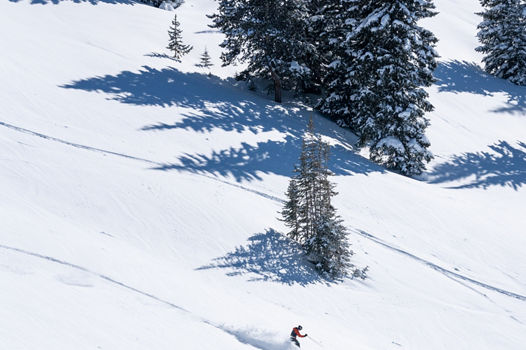 Total Acres: 470 | Chairs #21 & #22
Inner & Outer Mongolia Bowls
Inner & Outer Mongolia Bowls create a resort experience of "earning your turns". After making your way over to Orient Express Lift (#21) and traversing over to the Mongolia Platter (#22), this bowl offers secluded expert terrain in what feels like a backcountry experience.
If you are looking to learn how to ski powder, there is not a better place on Vail Mountain to do it. Make the trek out to this terrain and you'll be rewarded with acres upon acres of low angle powder in a quiet and remote area.
Getting there and back is a journey, but like many things, the journey is worth the effort.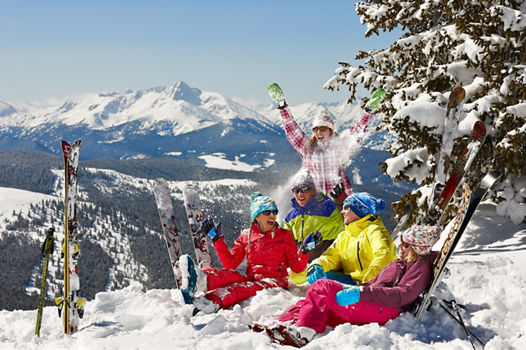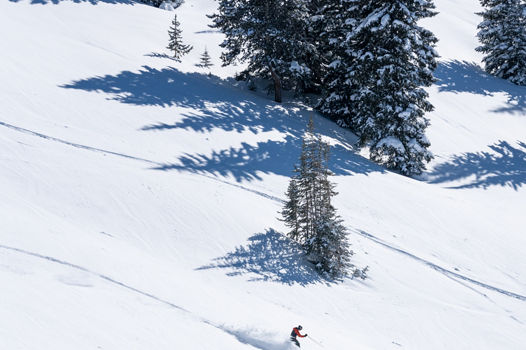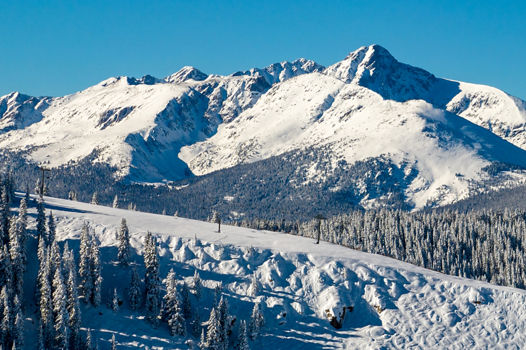 This is your chance to explore the backcountry in bounds, with open meadows, playful groomed glades, and stunning 360 views of the area's surrounding peaks.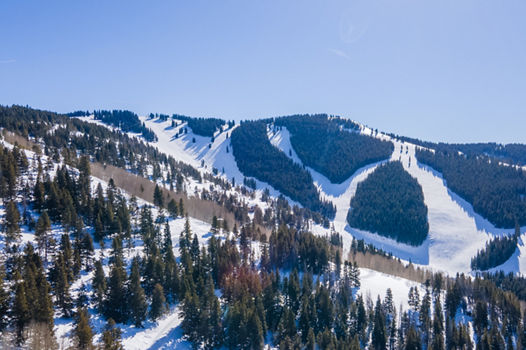 While not one of the 7 back bowls, Game Creek Bowl has a bit of everything from easy groomers on Lost Boy, moguls on Wild Card and south facing wide open bowl skiing on Deuces Wild and Faro. Game Creek Bowl is a great steppingstone to some of the larger back bowls.