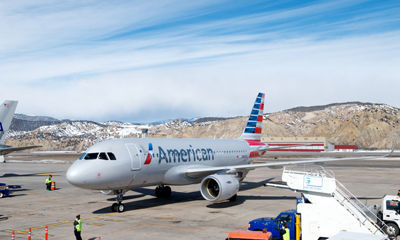 Eagle County Regional Airport
Eagle County Regional Airport (EGE)
Experience the convenience of nonstop or connecting flights from gateway airports across the U.S. Start your summer vacation the moment you arrive!
For more information and current flight schedules, visit FlyVail.com
If you're visiting Vail via private aircraft, the Vail Valley Jet Center can assist you with aircraft storage and services. The jet center also provides international customs clearance, catering services, flight planning assistance, aircraft maintenance and cleaning, and full concierge services.
For more information about the Vail Valley Jet Center visit VVJC.com or call 970.524.7700.
Luggage and Ski Shipping Service
Avoid the hassle of carrying and checking bags by sending your luggage and sports equipment ahead with Luggage Forward, the official luggage and sports equipment shipping service of Vail Mountain. Arrange your shipping booking online.