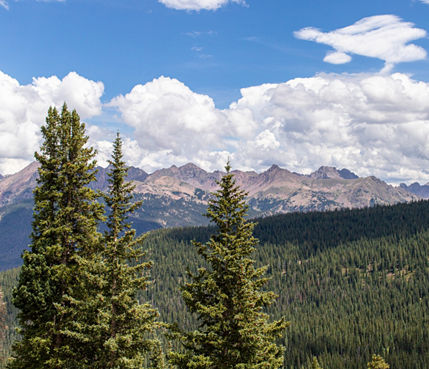 Adventures at and around Vail Ski Resort can be found all year round, with summer bringing water sports activities such as whitewater rafting. The peak season for river rafting near Vail — typically on the Colorado, Eagle, and Arkansas rivers — is Memorial Day through Labor Day. During these delightfully sunny and scenic months, local tour providers offer visitors many diverse options for whitewater rafting near Vail, Colorado.

Note that the best river rafting spots can vary on distance from the resort, but fully inclusive tour packages make it easy to access this unforgettable experience. You'll typically drive to a riverside outpost or take a shuttle from a company headquarters near Vail. Setting aside a full vacation day for this once-in-a-lifetime adventure is well worth it, and you will be able to explore some of the scenic surrounding region.

River Rafting Adventures With Lakota Guides

One of the closest places for whitewater rafting in Vail, Colorado, is the HQ of Lakota Guides. Their location is in Avon, 12 miles from the resort. Any Vail river rafting package includes transportation to and from put-in spots along the Upper Colorado, Eagle, and Arkansas rivers. There are trip options for all ages and experience levels, including seven whitewater rafting tours and two scenic rafting tours.

The Glenwood Canyon Shoshone Rafting trip is the company's most popular tour on the Colorado River. It's suitable for ages 10 and older and includes stops at swimming spots during the two-and-a-half-hour excursion. You can raft along a two-mile stretch of thrilling rapids, typically rated Class III, that pass through the scenic Glenwood Canyon.

Families with children 9 and older, first-timers, and anyone seeking a balance of excitement and relaxation will enjoy the Browns Canyon rafting trip on the Arkansas River. The featured stretch of river includes a fun section of whitewater rapids, plus plenty of calm stretches where you can relax and take in the scenery. Half-day and full-day versions are available, and a riverside lunch is included.

Experienced, physically fit adventurers aged 18-plus looking for some of the most challenging Vail whitewater rafting trips should consider the Pine Creek and Numbers tour. During three hours on the water, you can experience non-stop thrills, steep drops, and up to Class V rapids. Consult Lakota Guides about your eligibility for this high-adrenaline experience.

AVA Rafting's Scenic Half-Day Float Trip on the Colorado River

AVA Rafting offers more than 70 tour options across Colorado. This includes river rafting near Vail on a scenic half-day float trip — a family-friendly adventure for ages 2 and up. Professional photographers accompany every trip, letting you purchase photos before returning to Vail.

Start your Vail whitewater rafting experience at AVA's Kremmling Outpost, about 68 miles from Vail. From here, your group will ride a shuttle to the put-in spot at the Pumphouse Recreation Area, approximately 30 minutes away. This easy, relaxing float trip on the Colorado River covers primarily gentle water with a few small (Class II) rapids. Take in views of the Gore Range and spend some time swimming and sunbathing, if you wish.

KODI Rafting's Half-Day Adventures

KODI Rafting, which has offered whitewater rafting near Vail, Colorado, since 1986, presents more than 30 raft trips on six Colorado rivers. Among its six outposts in Colorado, the closest to Vail is Frisco — 27 miles from the resort. Two rafting trips depart daily from KODI's Summit County Outpost in Frisco: the Blue River half-day raft trip and the Ten Mile Creek half-day trip. Also consider the Upper Colorado River, a half-day, family-friendly float departing from the Kremmling Outpost.

The Blue River rafting trip, which includes one and a half hours of river time, starts with a calm, serene float. Around the journey's midpoint, the river rouses into Class II to III whitewater rapids, offering excitement without too much of a challenge. The minimum age for this trip is 6 years with a weight of 50 pounds.

KODI's Ten Mile Creek raft trip is a more intense and thrilling half-day adventure. During two hours of river rafting, you will cover six miles from Officer's Gulch to Dillon Marina and paddle through Class IV rapids. These rapids are most vigorous in the upper stretch. End on Lake Dillon, where lunch and drinks are provided at a marina restaurant. This trip is for ages 16 and up and requires physical fitness and some previous rafting experience.

Rafting on the Upper Colorado River With Colorado Rafting Company

Colorado Rafting Company, one of the top choices for river rafting in Vail, offers tours departing from a boathouse on the Upper Colorado River. The put-in is around 30 minutes from Vail Village. The company offers half-day, full-day, and overnight rafting tours along a mostly mellow section of the river. These tours are suitable for kids, with a minimum age of 5 years and weight of 50 pounds to participate (river conditions permitting).

A stretch of Class III rapids adds whitewater excitement to the otherwise gentle rafting trip. Depending on the water level, the trip might include a stop at a natural hot spring. Full-day trips are eight hours, and half-day trips are around three and a half hours. Meeting at the boathouse along the Colorado River Headwaters Scenic Byway allows you to maximize your time on the water.

Whitewater Rafting Near Vail With Sage Outdoor Adventures

Sage Outdoor Adventures is a convenient choice for rafting in Vail as the company has two locations within easy reach. Meet at the Elk Lot in Avon, 10 miles from Vail, for whitewater rafting trips on the Eagle River. Colorado River excursions depart from the company's Colorado River Center near Dotsero, 43 miles or around 40 minutes from Vail Resort. With most rafting trips, you can drive to the center or take a shuttle from several pick-up spots in Vail Village.

Colorado River rafting options include a two-hour Shoshone trip for ages 7-plus. It features Class II to III rapids for some thrills and a scenic float as you raft through Glenwood Canyon. The two-hour Upper Colorado rafting trip welcomes anyone aged 2 and up and all experience levels. Highlights include spectacular canyon scenery and stops at swimming holes. Ages 8 and up can go on the Shoshone Double Dip rafting trip. This four-hour adventure takes you through exciting rapids twice!

Sage Outdoor Adventures has two Vail river rafting trips on the Eagle River. The Lower Eagle River trip lasts two hours, features Class III rapids, and is suitable for ages 8 and up. The Upper Eagle River tour is for ages 16 and up and requires physical fitness to handle continuous Class IV rapids. Previous experience is recommended.


Ready for Rafting Near Vail, Colorado?
Whether you're excited for adrenaline-pumping, non-stop action or a more gentle version of whitewater rafting near Vail, Colorado, there are plenty of options to consider. As you book this fantastic summer activity, check out all the other adventures you can have during a vacation at
Vail Ski Resort
.