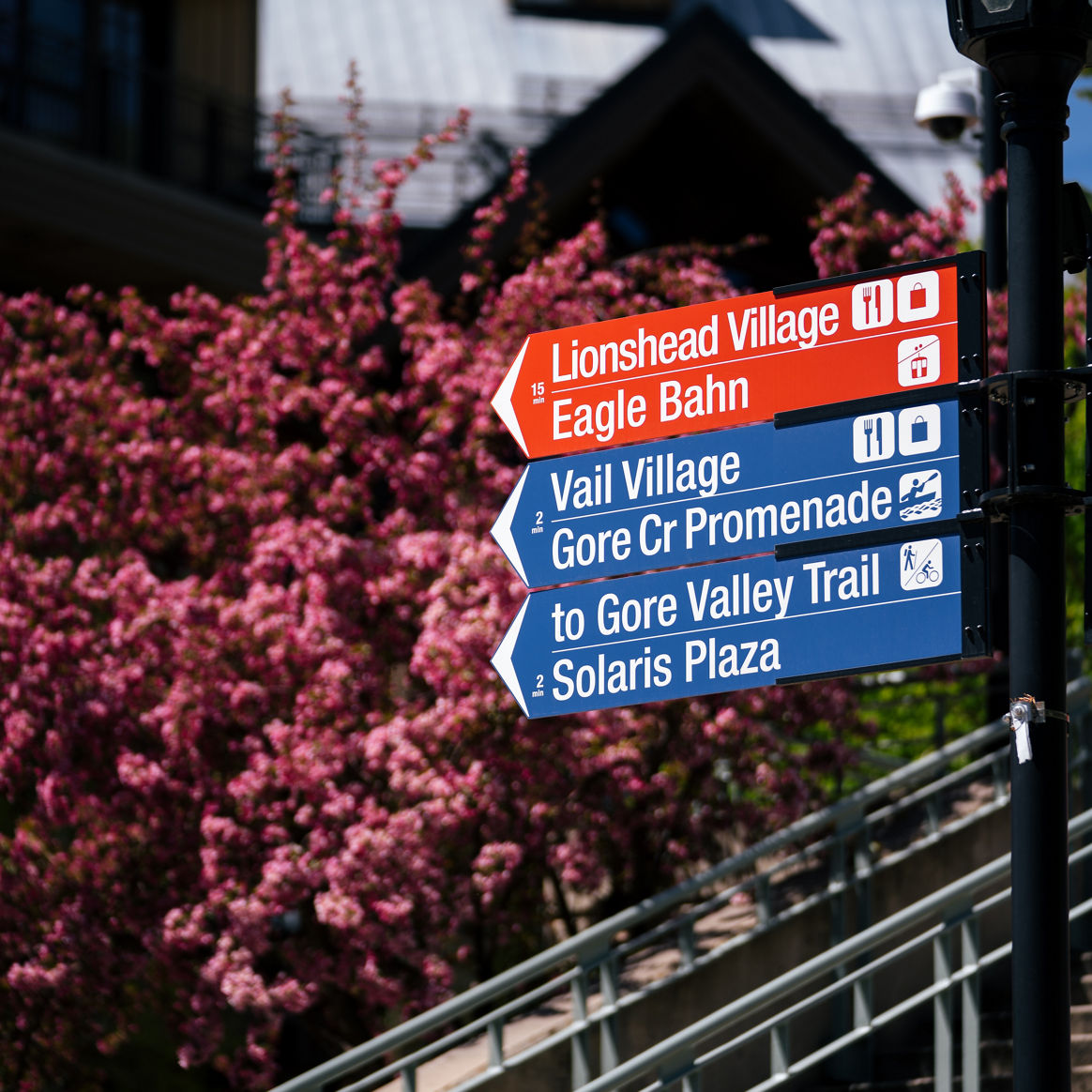 Vail patio restaurants provide some of the best ways to enjoy the mountain scenery and outdoors in Vail. Many restaurants across Vail Village and on the mountain have decks and seating to soak in the breathtaking views of the Rocky Mountains or take in charm of the resort villages with their exciting hustle and bustle.

The top Vail restaurants for outdoor dining all have certain things in common: Incredible food, sensational service, and stunning views. Plus, each eatery has its own unique quirks that keep guests coming back, season after season. Explore our top picks of the best al fresco dining spots and find your favorite way to enjoy Vail's patio restaurants in the summer months and beyond.



Talon's Deck at Eagle's Nest
If you or your family fancy some old-school burgers, chicken tenders, or hot dogs, Talon's Deck is the grill with a view. Talon's Deck enjoys a glorious location at the top of the Eagle Bahn Gondola, with expansive views of both the Gore Range and the Mount of the Holy Cross
Location
Catch the Eagle Bahn Gondola (#19) gondola from Lionshead Village up to the top to reach Talon's Deck at Eagle's Nest.
Reservations
There's usually plenty of outdoor seating here available, but you can check by calling the restaurant at (970) 754-8245.
Mid Vail Grill
For al fresco dining in Vail, it doesn't get better than a restaurant that's way up the mountain! Mid Vail Grill is at the top of Gondola One (#1), making it easily accessible while also being a top destination for anyone seeking a dramatic backdrop for a meal. Diners can see spectacular views of the Gore Range while taking in nearby aspen groves.

Location

One quick trip up Gondola One (#19) takes you directly to Mid Vail Grill.
Mountain Standard
"Rustic and relaxed" is the vibe at Mountain Standard. This gastropub comes from the creators of Sweet Basil, a mountain dining institution. The menu focuses on cooking over a live wood fire, making dining here an unforgettable experience. The restaurant regularly gets rated as one of the top five in the whole resort area, in part thanks to excellent service but also due to an extensive and delicious menu including rarities such as wood-roasted bone marrow.
The patio here feels like a natural extension of the inside of the restaurant. The seating area opens out onto the street under a short canopy—perfect for people-watching! This makes you feel like you're a real part of the Vail community.
Location
Mountain Standard is on Gore Creek Drive in Vail Village, right next to Sitzmark Lodge.
Reservations
Reservations are highly recommended here, with bookings available via the website.
El Segundo
As Vail patio restaurants go, they don't come much more striking than El Segundo. The Mexican-inspired, bright interiors are beautiful but not as stunning as the views over the creek from the simple wooden decking outside — the perfect location for al fresco carnitas and tacos. Enjoy spicy treats overlooking the creek, and when the evening draws in, the staff here is happy to put the outdoor heating lamps on for you.
Location
El Segundo is another offering of the ever-popular Gore Creek Drive in Vail Village.
Reservations
Contact the restaurant directly to make reservations and expect the outdoor area to fill quickly in summer.
Garfinkel's
One of the top Vail restaurants for outdoor dining, Garfinkel's or Garf's has been a great spot to share drinks and food since 1993. Enjoy wings, nachos, or even prime rib while sitting on a sun-drenched deck at a rustic table overlooking the gondola and the mountain. Garf's has been a Vail institution for over a quarter of a century, thanks to its friendly atmosphere and incredible views. The restaurant also caters for large groups, events, and even wedding parties.
Location
Garf's is located at the south end of Lionshead Village, right opposite the Eagle Bahn Gondola.
Reservations
Booking at Garf's is a must. Contact the restaurant directly via the website, as they don't take phone reservations.
Alpenrose
Alpenrose is a striking Alpine-style cabin located right in the heart of Vail Village. In summer, the sunny patio offers a lovely way for friends and family to dine together while enjoying German cuisine, the bustle of the village around them, and the surrounding mountainside views.
A popular treat here is the Raclette Grill and Fondue Combo–prepare your own entrée however you like with as much cheese as you like! There's also a kids' menu, making this a family-friendly al fresco dining option.
Location
Alpenrose is centrally located in the village, on East Meadow Drive, easily accessible from most other parts of the resort.
Reservations
The requirement to book ahead depends on the time of year, so always check the restaurant website for opening times and reservation info.
Bully Ranch
Sonnenalp Hotel is a top luxury destination in Vail, so it's no surprise it offers one of the best Vail patio restaurants for outdoor dining. Bully Ranch is a casual yet pretty restaurant with a large outside area hemmed in by short stone walls. The well-spaced tables and chairs are spruced up with cute gingham napkins and diners can enjoy a peaceful view right along the tree-lined path outside.
Location
Bully Ranch is very easy to find, opposite the Interfaith Chapel on Vail Road.
Reservations
Reservations are recommended, particularly in summer. Call the restaurant at (970) 479-5460 or book via OpenTable.
Relax in the Mountain Scenery of Vail
Outdoor dining in Vail is just one of the ways you can enjoy this world-famous ski resort in the summer months. Take in even more of the beautiful scenery here by going on a hike, or get sporty with a few rounds of golf. If you want more information about what to do in Vail in summer, explore the activities section on the resort website, or start planning your summer Vail vacation here.