LUXURY. CHARM. WONDER.
Get away from it all by getting away to it all in Vail. Disconnect from the daily grind and escape to Vail, where the awe-inspiring Rocky Mountains surround lively mountain villages filled with world class shops, bars, spas and restaurants. This is Vail, where every detail is perfected, from our heated cobblestone streets to our luxurious properties equipped with amenities to meet your every need or whimsy. Discover an vacation experience like nothing on earth in place like nothing on earth.
Celebrating Vail Classics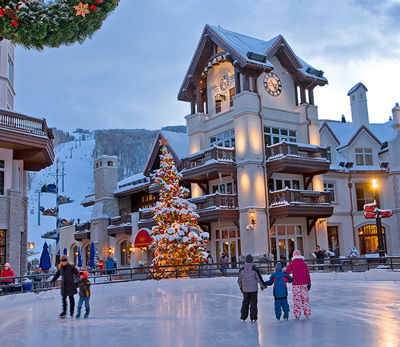 Go ice skating in the square
Experience the beauty of Lionshead Village by putting on some skates and hitting the ice with your loved ones. Alderhof Ice Rink is open from Thanksgiving to Closing Day, and allows you a unique way to experience Vail.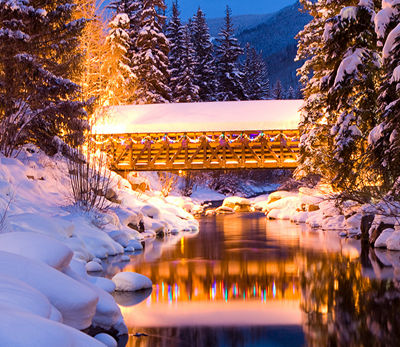 Take a picture by the covered bridge
One of the first pictures that come to mind when you hear the words "Vail Village" is the iconic Covered Bridge. Constructed in 1965, it is located in the center of the action, and is a perfect photo opportunity for you to treasure for years to come.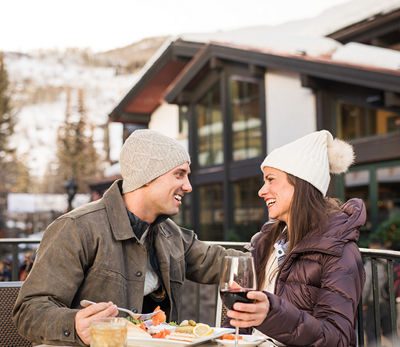 Finish the day with après
There's nothing like the feeling of having your first drink after a long day of skiing, and Vail's après scene is just as popular as the skiing. With ample options ranging from local favorites to high-class cocktail bars, it's not a true ski vacation unless you close out a day on the slopes with some delicious adult beverages.
Grab a wiener schnitzel at Pepi's
Internationally renowned ski racer Pepi Gramshammer and his wife, Sheika, started one of Vail's oldest restaurants, Pepi's, after moving to Vail in the '60s. Today, it's still as popular as when it first opened, and the Wiener Schnitzel is a great way to get a taste of their Austrian roots.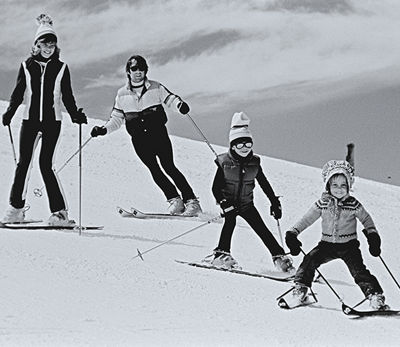 Ski one of Vail's original trails
When Vail originally opened in 1962, there was only one gondola, two ski lifts and a handful of trails. Ski one of the original trails on your next visit, including Swingsville, Ramshorn, Riva Ridge, Lodgepole, Gitalong, Pickeroon, Giant Steps and Bear Tree.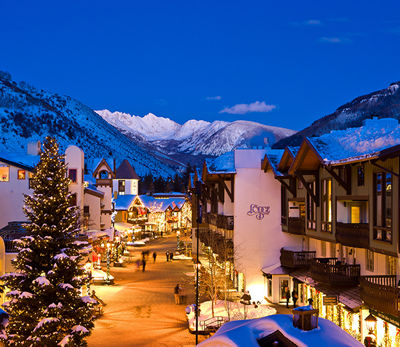 Stroll Gore Creek Drive
Take in the atmosphere of legendary Gore Creek Drive, including icons like the Clock Tower and the Covered Bridge. The heated, cobblestone streets will invite you to peruse local shops and restaurants as you revel in the beauty of Vail Village, with memorable views of the Gore Mountain Range.
What better way to soak up the ambiance of the Village than by exploring our magnificent shopping options.