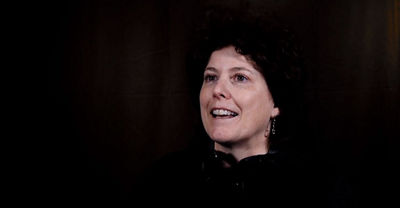 Play Video
Learn more about Vail's earlier opening date from Vail Mountain COO Beth Howard
A Visionary Plan
This project will completely alter the way Vail approaches its opening day and early season terrain.
It's an idea that started taking shape over the last decade amongst mountain personnel as they discussed how to improve the early season experience. The project shifted into dedicated planning in 2017 and by April 2019 had received the go-ahead from the U.S. Forest Service after a rigorous review process.
"We're really changing our operation from the Born Free scenario opening, to the Mid-Vail scenario," says Director of Snowmaking, Dave Tucholke. "We're taking the snowmaking up top of the mountain so we can take advantage of colder temperatures sooner. We'll be so much more effective there."
"It's going to really elevate that experience early season." says Vail Mountain COO Beth Howard. "We have signature beginner and intermediate terrain in that area; Swingsville, Ramshorn and The Meadows, which are some of our most popular terrain. It'll give us more assurance for top to bottom skiing early season as well as connectivity to each village." For never-evers, Gopher Hill Lift (#12) will open at the base of Golden Peak.
"The Mid-Vail experience is really going to be something I think that our early season guests, if they haven't seen it before at that time of year, are really going to fall in love with," says Director of Mountain Operations Bryan Rooney, "The views up there are phenomenal, (with sweeping) views of the Gore Range."
Read on for more information on the technology behind the snowmaking project as well as how it plays into Vail's Commitment to Zero initiative.