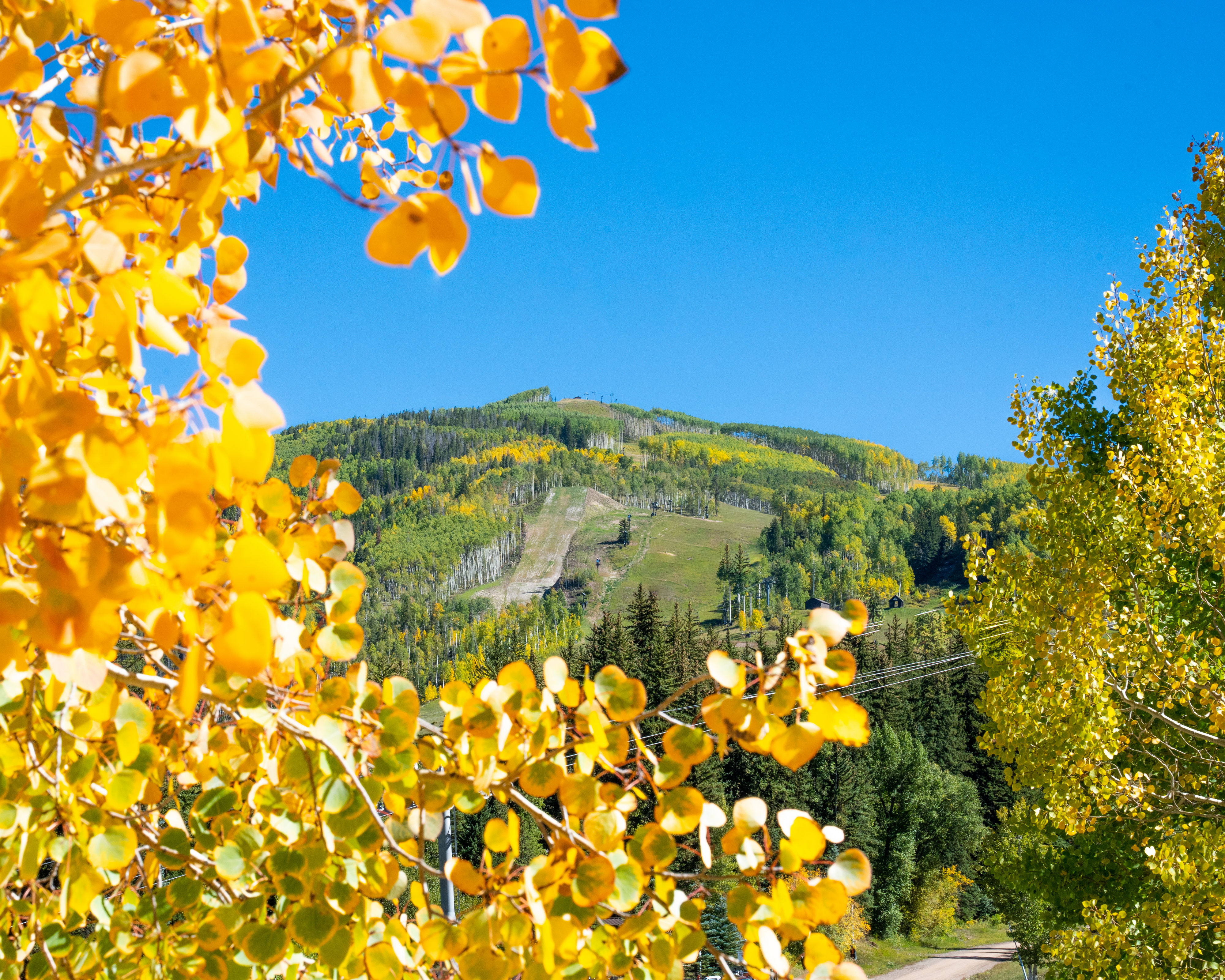 As the summer sun gives way to the crispness of autumn, Vail transforms into a breathtaking wonderland of vibrant colors and captivating experiences. Nestled in the heart of the Rocky Mountains, Vail, Colorado, is renowned for its winter skiing and summer adventures, but fall is a secret gem that shouldn't be missed. The changing foliage, cooler temperatures, and a plethora of activities make it an ideal destination for a memorable autumn escape. Here are the top 5 things to experience in Vail in the fall:

1. Fall Foliage: A Symphony of Colors
The quintessential highlight of Vail in the fall is the stunning display of fall foliage. As the aspen trees don their golden hues, the entire landscape is transformed into a breathtaking symphony of colors. Take a scenic hike or bike ride through the Vail Valley, and you'll be greeted by vistas of vibrant reds, oranges, and yellows that will leave you in awe. Popular spots to witness this natural spectacle include Booth Falls, Piney Lake, and the Gore Range Trail. Don't forget your camera; the pictures you'll capture here are postcard-worthy. Visit Vail Resorts Retail locations in Vail and Lionshead villages for bike rentals at 20% off for 2023-24 Epic Pass Holders.

2. Vail Oktoberfest: Embrace the Bavarian Spirit
Experience the lively and jovial atmosphere of Vail Oktoberfest, a festival that brings a taste of Bavaria to the Colorado mountains. Traditionally held in late September, the event features live music, traditional folk dancing, delicious German cuisine, and, of course, ample supplies of beer. Raise a stein, dance, and immerse yourself in the joyful camaraderie of locals and visitors alike. Vail Oktoberfest is a celebration you won't want to miss, blending European flair with Colorado mountain charm.
3. Outdoor Adventures: A Playground for Nature Lovers
For outdoor enthusiasts, fall in Vail is an adventure playground. Embrace the cooler temperatures and explore the vast array of outdoor activities. Hiking and mountain biking trails that were once bustling with summer visitors now provide more solitude. Head up to the mountaintops via the Gondola and take in the sweeping views of the valley below, or try fly fishing in the pristine waters of the Gore Creek or Eagle River. For adrenaline seekers, you can still ride the coaster or tubing hill for an exhilarating experience amidst the autumn beauty.

4. Harvest Festivals: A Taste of Local Flavors
Fall is the time for harvest, and Vail's local farmers celebrate the season with delightful harvest festivals. Experience the authentic taste of Colorado by exploring farmers' markets and attending food and wine events. Savor fresh, local produce, artisanal cheeses, and a variety of culinary delights. The Vail Farmers' Market & Art Show, held on Sundays, is a popular destination for indulging in local goodies, handmade crafts, and live entertainment. It's a fantastic opportunity to immerse yourself in the local culture and support the community.
5. Relax and Rejuvenate: Spa and Wellness Retreats
While Vail in the fall offers a plethora of outdoor activities, it's also a time to unwind and recharge. Treat yourself to some much-needed pampering at one of Vail's luxurious spas and wellness retreats. Relax with a hot stone massage, soak in a rejuvenating mineral bath, or practice yoga amidst the serene mountain landscape. Embrace the slower pace of fall and allow yourself to find tranquility amidst nature's beauty. Look for the RockResorts Spas at the Lodge at Vail or the Arrabelle for an amazing retreat.
Vail in the fall is a captivating destination that offers an abundance of unforgettable experiences. From the awe-inspiring fall foliage to the lively Oktoberfest celebrations, outdoor adventures, and opportunities for relaxation and indulgence, this mountain town has something for everyone. Whether you're a nature lover, a food enthusiast, an adventure seeker, or simply seeking tranquility, Vail in the fall promises to be a blissful and unforgettable journey. Plan your visit, pack your bags, and get ready to be enchanted by the magic of Vail in autumn.