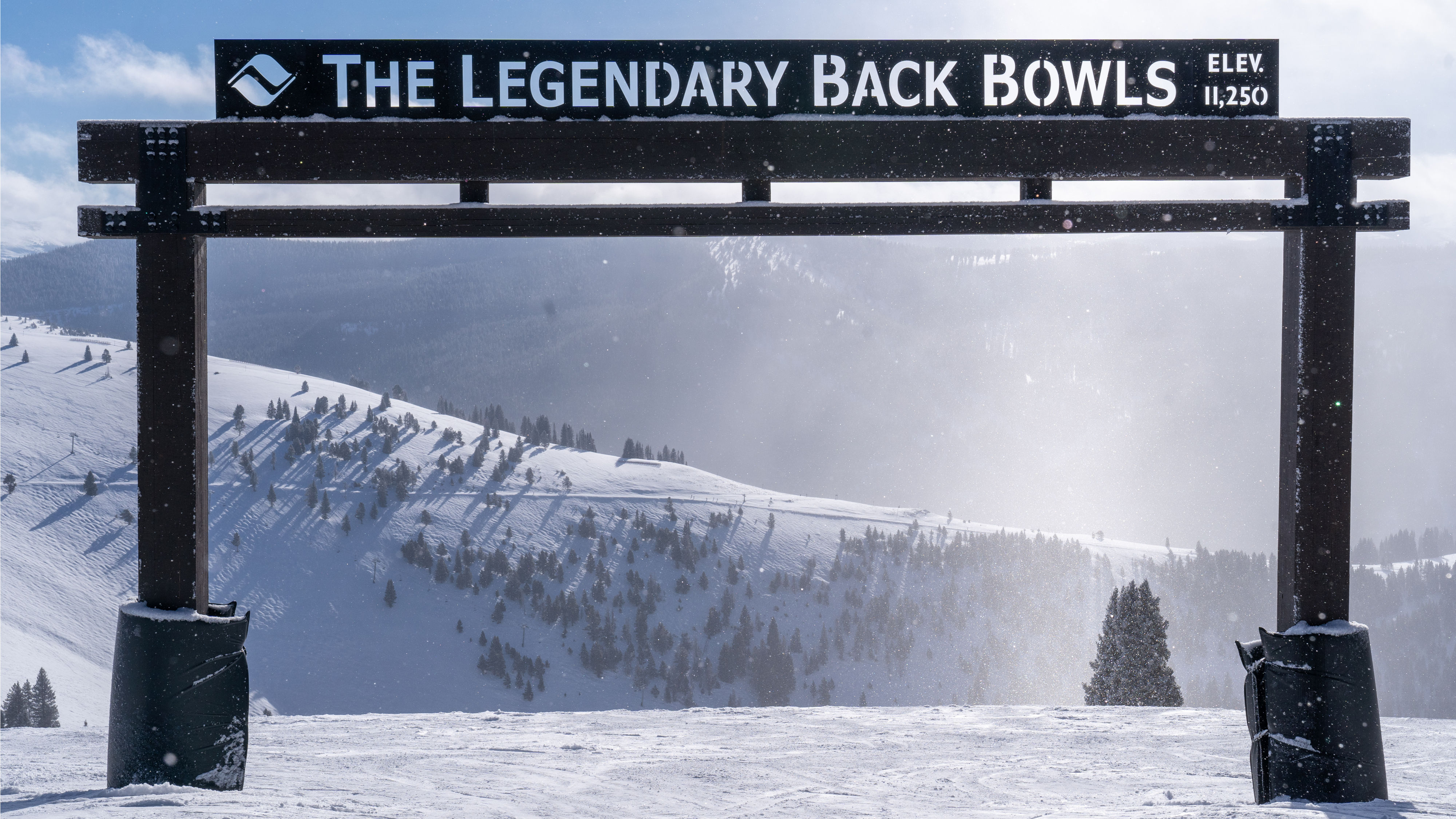 It's a BIG week at Vail Mountain!

First up – Seven Legendary Back Bowls & SNOW!

Early December at Vail is off to a good start. On Dec. 1st we gave you a sneak peek at the Back Bowls and what they looked like. Most areas needed more snow, and the south facing aspects were predominantly brown. Over the past 11 days, we've received the right mixture of temperatures and storms to start filling in the bare spots! That gave Vail Mountain Ski Patrol the coverage they needed to start some snow control and avalanche mitigation work. Listen closely and you'll hear them conducting explosive work!

So, when will they be ready? We need about 12 more inches of snow before Vail Mountain Ski Patrol can finish their mitigation work, including explosives, ski cutting, marking hazards and more. Additionally, grooming and lifts need to make sure there's enough coverage at the bottom terminals and connection routes to last all season long. We never rush this important work, so stay tuned for more details about the Back Bowls.

BUT… the next storm system is looking good and when the Back Bowls pop – they'll pop BIG (like thousands of acres big)!

Next up – IT'S TIME FOR A BIRTHDAY BASH!

Vail Mountain turns 60 on December 15th and we hope you'll be here with us to celebrate this milestone! The Birthday Bash kicks off with the opening of the much-anticipated Eagle's Nest Ice Bar. We thought about just piling up some snow… but then we went a little extra. How? You'll have to come up and see for yourself! It wouldn't be a celebration without a complimentary champagne toast. The festivities kick-off just after noon, and will go all weekend long with free concerts and more.

Bistro 14 also opens on December 15th and for guests who know and love fine art photographer Gray Malin, you'll be the first to see his new vintage photo series: Gray Malin in Vail. Photographs won't be available to the public or on sale until January 17th, so this is your exclusive first look in our new gallery-inspired space. Grab a cocktail and head outside to the Ice Bar for live music!

But what about the new chairlifts?

If you've been up to Wildwood Express (#3) over the past few days you've gotten a glimpse at our shiny new toys. Things are progressing well, and you'll see that we're rounding the corner for the new Game Creek Express (#7)! The haul rope is spliced and the chairs are positioned for install, and if you don't see crews working up top – that means they're down at the bottom terminal. We're preparing for the all-important Load Test this weekend.

Sun Down Express (#17) is also progressing well, and we're waiting on a weather window to fly a helicopter that will string critical cables from the top terminal to the bottom terminal. Because of the steepness of some of this terrain, the helicopter flight will make this process easier. While we fly this evolution, we'll have to close Wildwood Express (#3), and we'll keep you informed before that happens. Like we said in our previous blog – the construction of Sun Down Express (#17) won't hold up opening the Back Bowls or Blue Sky Basin.

What's not to love about new snow, more terrain, champagne toasts, live music, fine art and more? It's going to be a BIG week at Colorado's biggest mountain – and we can't wait to see you!