Five Star Grooming
At Vail, we are dedicated to providing the best grooming experience for our guests through our commitment to Five Star Grooming and our five pillars of grooming.
About Vail's Five Star Grooming
FIVE STAR GROOMING is more than just a commitment, it means 30% more grooming in the Legendary Back Bowls along with consistent grooming on Vail's Signature Groomed Runs. With the largest network of groomed runs, we connect you to Vail's legendary terrain from the Front Side to the Back Bowls to Blue Sky Basin. You'll be skiing the best corduroy on the mountain's most iconic terrain.
Today's Grooming Report

, opens in a new window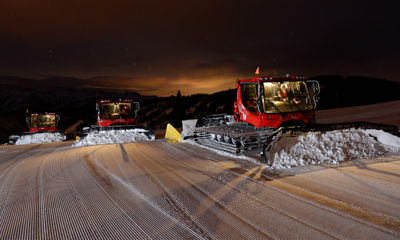 Increased Grooming in the Back Bowls
Our legendary Back Bowls are now even more accessible with a 30% increase in groomed terrain. There's more for everyone to enjoy, whether you're a beginner or intermediate skier wanting to explore more of the mountain, or an expert who can't get enough corduroy, make sure hitting the Back Bowls is part of your Vail experience.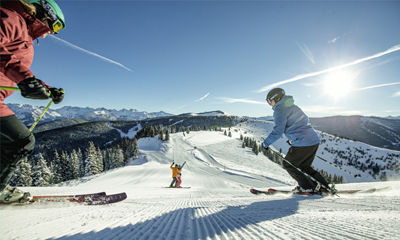 Additional Groomed Iconic Runs
Enjoy regular grooming on some of Vail's signature runs like Blue Ox, Lindsey's, and Riva Ridge. But our groomers don't stop there, be sure to check the
grooming report
for all runs groomed nightly and where to find the best groomed corduroy of the day.
Previous tab
Previous tab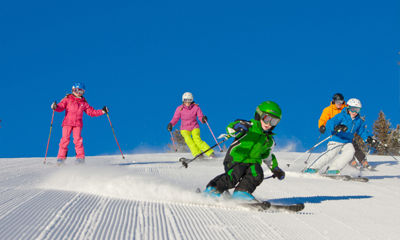 Guest Experience
At Vail we want our guests' trips to be like nothing on earth. By grooming more iconic runs and unlocking more terrain in the Back Bowls we can not only provide our guests with more groomed terrain, allowing skiers to spread throughout all of Vail Mountain so that everyone can have the best on mountain experience possible.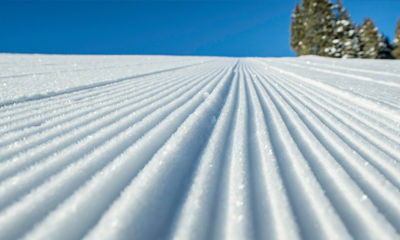 Quality
We believe high quality grooming starts with our team, our fleet and our dedication to innovation. Because of our team's unsurpassed knowledge in the field, the largest fleet in North America and our innovative grooming practices, we're proud to provide the highest quality grooming experience possible.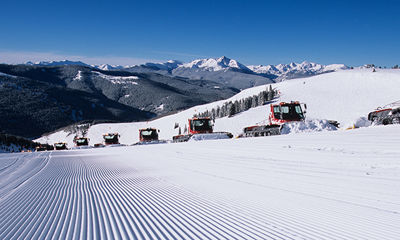 Quantity
We want all of Vail's guests to have the opportunity to discover the world's best terrain. That's why this year we're providing 30% more grooming in our legendary Back Bowls to unlock Vail's best terrain to skiers of all levels.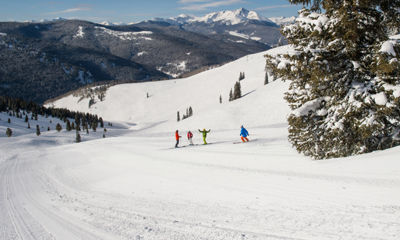 Access
We are committed to grooming an unparalleled network of groomed runs, connecting and spanning our vast terrain, including our seven legendary Back Bowls, so a guest of any expertise can experience all of Vail.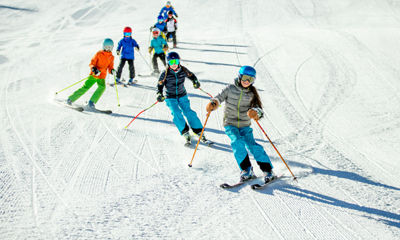 Safety
Safety is critical for both our guests and our operations teams. By grooming more terrain we can help all of our guests experience Vail Mountain as safely as possible. Through our dedication to providing the highest quality trainings and striving to innovate safety practices we ensure our operations team can work in the safest environment possible.